Leasing Program
Having Bad Credit Doesn't Mean You Can't Get Financing!
Don't let bad credit stop you from obtaining equipment for your business!  Let our 21 years of experience in financing bad credit help you to get the equipment you need!  We know how to package your lease request so that our banks and financiers look favorably upon your request.
This program is for the purchase of EQUIPMENT ONLY.
If you need working capital, check out our bad credit secured business loan (click here).  The secured business loan can be used for whatever you want, not just the purchase of equipment.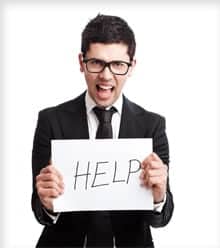 Our Bad Credit Equipment Leasing Program
Credit Requirements
If you have filed bankruptcy it must be discharged at least 3 years
All credit problems should be in the PAST. You must have started to rebuild your credit.  If you are in the midst of credit problems or if you haven't started to rebuild your credit.  You may need a co-signer or a larger security deposit.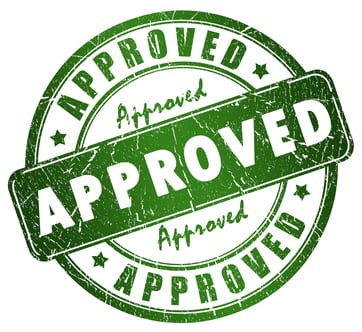 Is it possible to get business financing with no credit check?
If you have built your business credit sufficiently, we can look at doing a corp only (business financing with no personal guarantee)  lease.  BUT you must have comparable business credit that is being reported on your business credit reports.
If you HAVEN"T built your business credit. We can help you to do so.  Just contact us.
No credit check business financing just doesn't exist anymore. Would you as a business owner invest in a company that you didn't know anything about?
That's just not a sound business decision.  Especially in these post COVID times.
But there is still hope for business owners with credit problems.
We have programs that will provide financing for people with credit scores down to 550.
These programs will require a security deposit and /or a form of additional security.
Need help with your personal credit?  Check out CreditRepairHelp.com
How To Get Approved For A Bad Credit Equipment Lease
Write a letter of explanation for the negative items on your credit report when you submit your application Make sure on your letter of explanation you put down how this piece of equipment will improve your businesses profits.
Submit 3 months bank statements with your application.
Strong financials will help your business get approved.  Don't be afraid to submit more than what is required to show how strong your business is.
If you have a question about your eligibility feel free to call us at 1-888-308-7160 and tell one of our credit analyst about your situation.
Try not to shop your deal around.  Not all leasing companies accept bad credit and you are just hurting your credit score. 
If you have any questions please call 1-888-308-7160