Industrial Equipment
Industrial Equipment Financing Programs
Our industrial / manufacturing equipment leasing program makes getting industrial equipment easy! Let's face it, industrial equipment is NOT cheap!  Using your business's working capital to purchase it, isn't the best use for your liquid funds.
Our equipment leasing program has a quick and easy application process that will have your plant back up an running fast!
Don't use your precious working capital to finance your new equipment. Equipment leasing is a fast economical way to help your business get new equipment or keep your equipment up to date!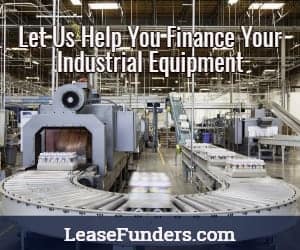 Industrial Equipment
Industrial Equipment Leasing Program
Minimum lease amount $10,000 – up to $5 Million. We work to find solutions!
A – D credit approved
New & Used equipment financed
Industrial Equipment
Special Programs
We finance all types of manufacturing and industrial equipment
Don't be left behind!
To be competitive you must be able to complete your jobs quickly and with the highest possible quality. Keep your plant up to date with state of the art equipment!
If you have any questions please call 1-888-308-7160