Do You Have What It Takes to Start Up Your Own Business?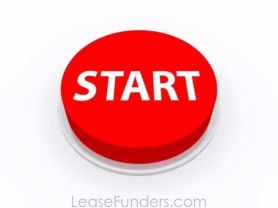 According to 800Hours.org, as of April 2014, "the total value of the roughly 634 startups that have passed through Y Combinator is over US$26 billion."
Out of that same data, it was estimated that founders earn $50,000 roughly and can still increase once their business has picked up.
With these figures and numbers, it is no wonder that more and more people want to start their own business. There's that possibility that they can be the founders of next big thing that hit the market.
But not everyone is necessarily cut out for it. It takes a ton of dedication, lots of hard work, and an unbelievably amount of stress. Aside from the woes of start up business financing being difficult to come by, there are a lot of emotions involved during the ups and downs of the first few volatile years.
Ask yourself these questions if you are determined to start up your own business:
1. Am I willing to take the risk?
Successful people have taken risks at one point in their lives. Bill Gates, "took a huge risk, starting his business based on his vision that the personal computer would be a useful tool in every office and home."  That's the risk he took and it paid off, big time!
Think about it this way: you're about to spend a ton of money and simultaneously quit your nine to five job. Do you have enough guts to take on such a dangerous risk? So are you willing to wait for the long-haul to start seeing your business start on the upswing?
2. Can I handle the workload?
KFC founder, Colonel Sanders, drove around the country knocking on doors, sleeping in his car, wearing his white suit. In search for restaurants that would take on his chicken recipe. All on his own!
Starting a business is a lot of work, and running a business is not going to be any easier. Consider your industry and what your business will actually require from you directly. If there's a lot of manual labor, is it going to be difficult for you to keep up? Are you willing to play the role of manager, owner, employee, and customer service specialist?
Not only do you have to be willing to work hard, but you must be willing to do so consistently.
3. Am I a leader? Can I make important decisions?
It is said that leaders display a set of behaviors that make them admired and loved. These may be behaviors that are inherent or can be learned, but are also crucial to business owners.
Running a business is going to require a lot of decision making. Any employees you have are going to rely on you to dictate how things should be done, when they should be done, and what to do in the case of an emergency. If you find yourself as an indecisive person in life, then the same is probably going to be true for your business. Not making quick decisions with a logical approach can lead to failure.
4. Most importantly, am I really passionate about this product?
Walt Disney was fired by a newspaper editor because he "lacked imagination and had no good ideas." Still, he pursued his work because he believe in it. Years and years later, his works are still on the box office top list.
It doesn't matter if Johnny over there made a million dollars selling corn dogs, if you don't love selling corn dogs, you'll get sick of the job sooner or later. As a business owner, most likely doing more than selling corn dogs, it's important that you actually stand behind the products or services you hope to offer.
If you don't, burn out is inevitable and it will likely be difficult for you to find good start up business financing if it isn't obvious that you actually love what you're setting out to do.
Related Articles:
Essential Steps To Starting A Small Business
What Every Entrepreneurs Should Know Before Starting A Business
14 Startup Ideas To Kick-Start Your Business