Types of Unsecured Business Lines of Credit
As business owners, you continuously look for ways to expand your businesses. Therefore, it will be helpful to explore flexible financing options that will assist you in accessing your finances conveniently.
Unsecured and Secured business lines of credit
There are two types of business lines of credit you can use. One is the secured type, which relies on collateral such as equipment or real estate, and the unsecured one, which does not.
Secured line of credit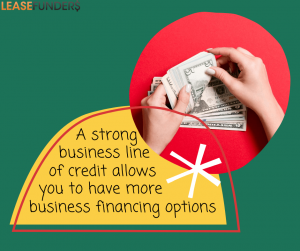 The secured business line of credit provides security to the lender through the collateral used. If the business owner fails to pay. The lender will repose the collateral used for approval. Types of collateral that can be used:
Equipment
Real estate
Inventory
Vehicles
Invoices
This "security" allows the lender to provide better financing plans (lower interests and higher credit limit) and more flexible repayment terms.
Since most unsecured lines of credit expect a good credit score, this alternative is mostly used by startup business owners or those with bad credit.
Unsecured line of credit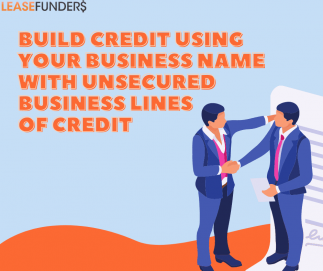 The unsecured line of credit is a type of financing that doesn't require any collateral. Unsecured lines of credit come in two main types. One is like having a credit card and the other is like having access to a lump sum that you can use as much or as little as you need. You only pay interest on the amount you actually use.
Unsecured lines of credit are very popular with business owners. Not only do they not need collateral, but these lines of credit tend to have very low interest rates.
But for lenders, they can be risky since they have no collateral to secure the loan.
That's why they will reserve this type of financing for business owners with good to excellent personal credit.
That's not to say that business owners with bad credit can't get approved for these loans. They need to first build up their BUSINESS credit using their EIN. Then the BUSINESS can qualify for these low interest loans without requiring the business owner to give a personal guarantee.
Unsecured business lines of credit: Pros and Cons
As with every financing option, an unsecured business line of credit has its benefits and drawbacks.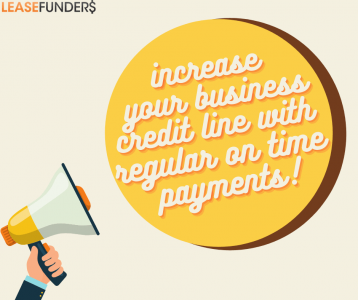 Pros
The key benefit to having an unsecured loan is that you will not need collateral to obtain your funds.
You have no restriction when it comes to using your funds. You can also access it as often as you want, given that you settle your balances accordingly.
There's no interest placed on unused funds.
You have access to immediate funds
Lower interest rates than other forms of financing
Builds up your company's credit history
Allows for flexibility in cash flow
Cons
Lenders could issue lower credit limits compared to the secured financing option since there is a bigger risk involved.
Unsecured business lines of credit are more difficult to obtain, especially for those with bad credit. The lenders often require a higher credit score, and they may have a desirable minimum time in business.
Applying for an unsecured line of credit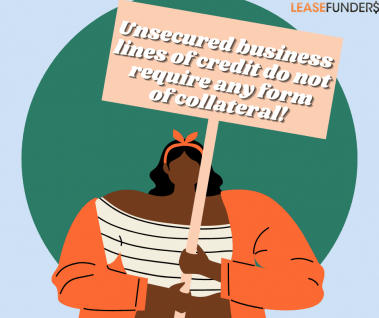 Lenders are looking for business owners with strong personal or business credit. Make sure you have reviewed your credit reports before applying and fix any issues that maybe reporting.
Read the requirements thoroughly BEFORE applying. Some banks have a time in business requirement.
 Some lines of credit will require a full financial package. So have 2 years business tax returns ready and 3 months of your most recent bank statements.
 If you are a startup, make sure the bank will work with a startup before applying.
If you are applying using your business credit only. Make sure all your tradelines are showing up on your business credit reports and find out which business credit report the bank is using.
The benefits of secured and unsecured lines of credit make them a great way to finance your business. Secured credit is a good idea for businesses with equipment they can use as security, bad credit business owners, and business owners with little to no credit history.  While unsecured   lines of credit offer lower rates and fewer restrictions, though they do require a higher personal credit score and may require a  personal guarantee in most cases.

IF YOU LIKE THIS ARTICLE, PLEASE SHARE IT TO YOUR FRIENDS 🙂