Alternative Lending Option: Equipment Financing
Alternative Lending Method: Equipment Financing
Did you know one of the best alternative lending methods is equipment financing?  With many banks shrinking away from lending to businesses.  Equipment financing companies are still eagerly working with business owners to help them obtain the financing they need to obtain the equipment they need to function.
Whether you are a well-established business or a start-up business, there are equipment financing companies that can get you financed!
Know the financiers' qualifications
Not all equipment financing companies are the same.  Make sure you take the time to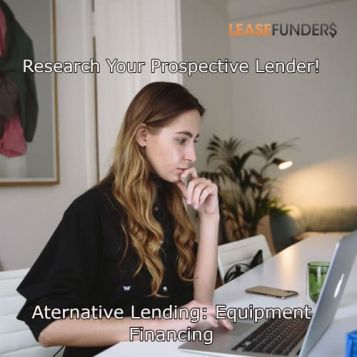 read their website and see if your business matches the type of businesses they finance.
This is especially true if you have "special circumstances" like bad credit or you are a new business.  Don't waste your time talking to lenders that do not work with your type of business.  And don't just fill out an application and "hope for the best".
If you fill out an application for a lender that pulls a hard credit report, you are damaging your credit each time you apply.  We use a soft credit inquiry so that it has no impact on our client's credit score.
Once you find the company you want to work with.  Follow up with a call or email for details.  Some banks say they will finance start-up businesses, but when they mean a business that 6 months or longer time in business.  Or they say they work with credit problems.  But they may have a minimum credit score of 640!  Many people don't really consider themselves as having a "credit problem" at a 640, but there are some banks that will turn you down.
Make sure you have a clear understanding of their requirements for approval BEFORE you submit your application!
Here at Leasefunders.com.  We can work with a day 1 startup and bad credit business owners!  Call us for more information 1-888-308-7160
Check credit requirements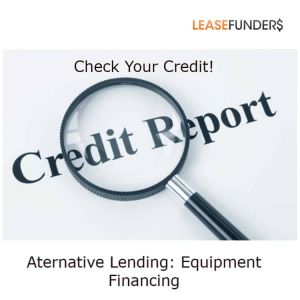 Some equipment financing companies grant approval only to businesses with good personal credit.  Do NOT expect a lender to look ONLY at your business credit for approval!
Before an equipment financing company will consider doing a "Corp Only" (no personal guarantee) loan.  They like to see:
3 – 5 years time in business
Comparable business credit
And while they will not require a personal guarantee.  Many will still pull your personal credit to make sure you have good personal credit.
So expect your personal credit to play a big part in the approval process.  Take the time to review your credit and fix any inaccurate information.
How to get approved for equipment financing with bad credit
If you have bad personal credit and no time to fix it before you apply.  You want to do a few things to help you get approved: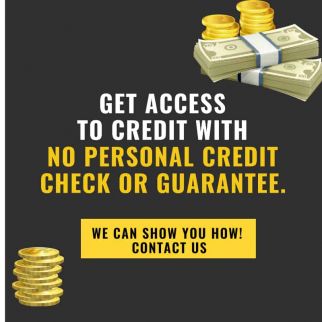 Make sure the company you work with can help someone with credit problems.  Call or email them and explain your situation before you fill out the application
Ask them if you can use a co-signer.  Many banks will allow you to use a co-signer even if they are not a part of the business
Do you have additional collateral?  You can offer to secure the loan with an additional piece of equipment or for larger leases, real estate.  We have helped many bad credit business owners using this method.
Do you have a contract or business deal that will make repayment easy?  In some cases, we have been able to make the deal stronger for the lender by showing them how the payment will be easily made.
Be ready to provide 3 months of business / personal bank statements and any other financial information that will show you have liquid funds available.
Make your business stand out from the rest.
Lenders are being cautious right now.  As the nation comes out of quarantine, they are looking for quite a bit more information than what they have in the past.  So make your business stand out!
Have an executive summary available for the lender to review.  An executive summary is basically a one or 2 page summary of your business plan.  Pay careful attention to your financial projections.  It's a big red flag if your financial projections are unrealistic.
Emphasize how your business will / is making money.  Lenders want to know how  Covid 19 has affected your business.  Be proactive and provide them with the answers before they ask!